Avita Home Health & Hospice started out as HomeCare Matters, which was formed by the merger of two highly respected organizations; Tri Hospital Home Health Care, serving the area since 1985 and Crawford County Hospice, serving patients since 1990. In the beginning of HomeCare Matters' existence, the agency was owned by Galion Community Hospital, Bucyrus Community Hospital and Crestline Hospital. Over time, as hospital ownership changed, HomeCare Matters was partly owned by Avita Health System and partly owned by Ohio Health. In 2017, Avita Health System took full ownership of HomeCare Matters. This relationship solidified HomeCare Matters' already positive reputation in the community and offered an opportunity to be viewed as a valuable service line in an already respected health system.
In February 2020, HomeCare Matters took the final official step in their relationship with Avita Health System by changing their name to Avita Home Health & Hospice. This name change gives the agency a new look while providing the same excellent care with the same highly qualified, compassionate team.
Service Area
Avita Home Health & Hospice proudly serves all of Crawford, Morrow and Richland counties as well as parts of Huron, Marion, Knox, Seneca and Wyandot counties.
Our Vision
Our vision is to be a recognized, accessible, and preferred community provider delivering innovative, quality, compassionate, and personalized care.
Core Values
Avita Home Health & Hospice will demonstrate compassion, maintain the dignity of others, foster a holistic approach to health, demonstrate teamwork, demonstrate innovation, develop leadership, and foster an atmosphere of trust.
A Message from Our Executive Director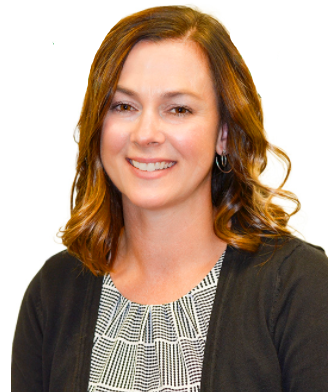 Thank you for your interest in Avita Home Health & Hospice. I have been fortunate enough to serve this organization since 2010. I accepted the role of Executive Director in 2019, which has been a tremendous honor.
Avita Home Health & Hospice has been providing in-home care since 1985. In 2017, we became a wholly owned subsidiary of Avita Health System. Our relationship with Avita Health System has given us the opportunity to collaboratively provide expert care to more members of our community.
We are dedicated to providing expert care and compassion, right in the comfort of the patient's home. We serve patients and their families wherever they call home, including assisted living facilities and nursing homes.
We understand that in-home and end-of-life care can come with many questions. Our qualified and compassionate clinicians are with you every step of the way, anticipating your needs and concerns. We would love to connect with you. If you have questions about our services, please contact us.